OUR RECOMMENDED CooperVision PRODUCTS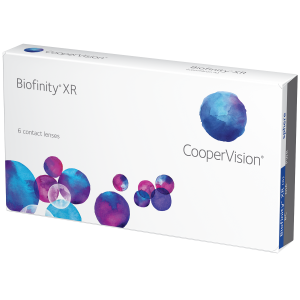 Biofinity® XR
Have an extreme prescription? Thought you couldn't wear contacts? AT A GLANCE Monthly replacement Lenses stay moist and comfortable Naturally wettable so you're less likely to need additional wetting drops Extended Range May Be the Answer Are you nearsighted or farsighted to such a degree that vision correction with contact lenses has been difficult to find? If so, CooperVision Biofinity® XR ...
OUR

CooperVision PRODUCTS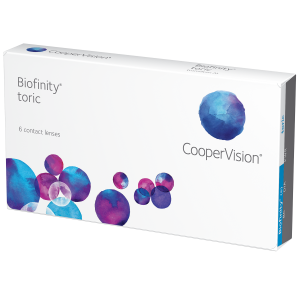 Biofinity® Toric
Get the best of both worlds: Superior vision and a more comfortable lens-wearing experience. AT A GLANCE Monthly replacement Designed for stability, clarity and comfort Natural wettability for incredible, long-lasting comfort and clarity Highly breathable for clear, white, and healthier eyes Extended range of lenses available to correct higher degrees of astigmatism along with nearsightedness o ...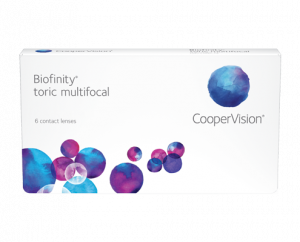 Biofinity Toric Multifocals
Same toric design as the most prescribed toric lens on the market, Biofinity® toric1 Predictable, consistent visual acuity and lens stability Uniform horizontal ISO thickness and wide ballast band quickly orient the lens for better performance, clear vision and a stable fit Balanced Progressive® Technology allows for remarkable vision performance at all distances, the same design as Biofi ...