We Believe Great Eyewear Is the Root of All Happiness
Accent on Eyes – Caring Eye Doctors in Glassboro, NJ!
Dr. Berger at Accent on Eyes believes in looking at the big picture when it comes to your eye health. He takes the time to get to know you, your eye care history and your vision needs.
WE ACCEPT ANY VALID PRESCRIPTION!
Dr. William Berger knows that getting the right prescription involves balancing several factors including clear eyesight, visual efficiency and your ability to process visual information seamlessly. Unlike the big box stores, you will find that your eye doctor, Dr, Berger, has been in practice at Accent on Eyes for over 35 years.
Getting the right prescription for your eyeglasses or contact lenses is an important part of good eye care. However, even if your vision is sharp, it is important to have regular eye exams with an optometrist.
Whether you need a routine eye examination, an eyeglass fitting, treatment for eye disease (such as glaucoma, dry eye, styes, foreign bodies, etc) and diagnosis of retinal problems (macular degeneration or retinopathy due to diabetes and high blood pressure), Dr. Berger will provide you with expert care, advice, options and follow up.
Patients will receive consistency in the diagnosis and treatment of their eye health and eyewear needs.
Great Eyewear and Eye Care in Glassboro, New Jersey!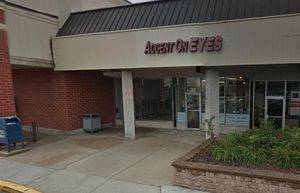 1000 + frames including Specs4Us™ – specially designed frames for those with Down Syndrome and those with a wide, low bridge.
From our office in Glassboro, New Jersey, Accent on Eyes serves patients from Gloucester, Camden and Cumberland County. Schedule an appointment with our office today to see how we can help you get the best prescription for your eyes.
Seeing Is Vital to the Quality of Your Life
Eyes are important indicators of overall health and comprehensive eye care goes beyond a prescription for glasses or contact lenses. We take the time to get to know you, your eye care history, and your vision needs. Our optometrist provides the expert care, advice, options, and follow up you need whether you are a new patient or an existing one.
743 Delsea Dr N
Glassboro, NJ, 08028-1435
Fax: 856-582-2331
Email: info@AccentOnEyesNJ.com
(Do not send personal health information by email.)
Emergencies: We do provide emergency care during REGULAR HOURS. If you have an eye health emergency AFTER REGULAR HOURS, please go to your local hospital emergency room or urgent care center.
HOURS
Monday
10.00 am – 7.00 pm
Tuesday
10.00 am – 8.00 pm
Wednesday
10.00 am – 8.00 pm
Thursday
10.00 am – 8.00 pm
Friday
10.00 am – 8.00 pm
Saturday
10.00am-5.00pm
Sunday
Closed